'Sisters'
 Ink, acrylics and gold paint on 100 x 70 cm Fabriano paper
Portraits made during 2020 and 2021 spanning lockdown and not-lockdown, showing people masked and unmasked, doing what they do or wish they were doing. The portraits of Goya, Gainsborough and Velasquez, amongst others, provided inspiration, as did the models themselves. 
'Lace & Palms Doña' , 'Rosebud Infanta' ,  'Monster'
Ink and acrylics on 60 x 84 cm Winsor & Newton Lily White paper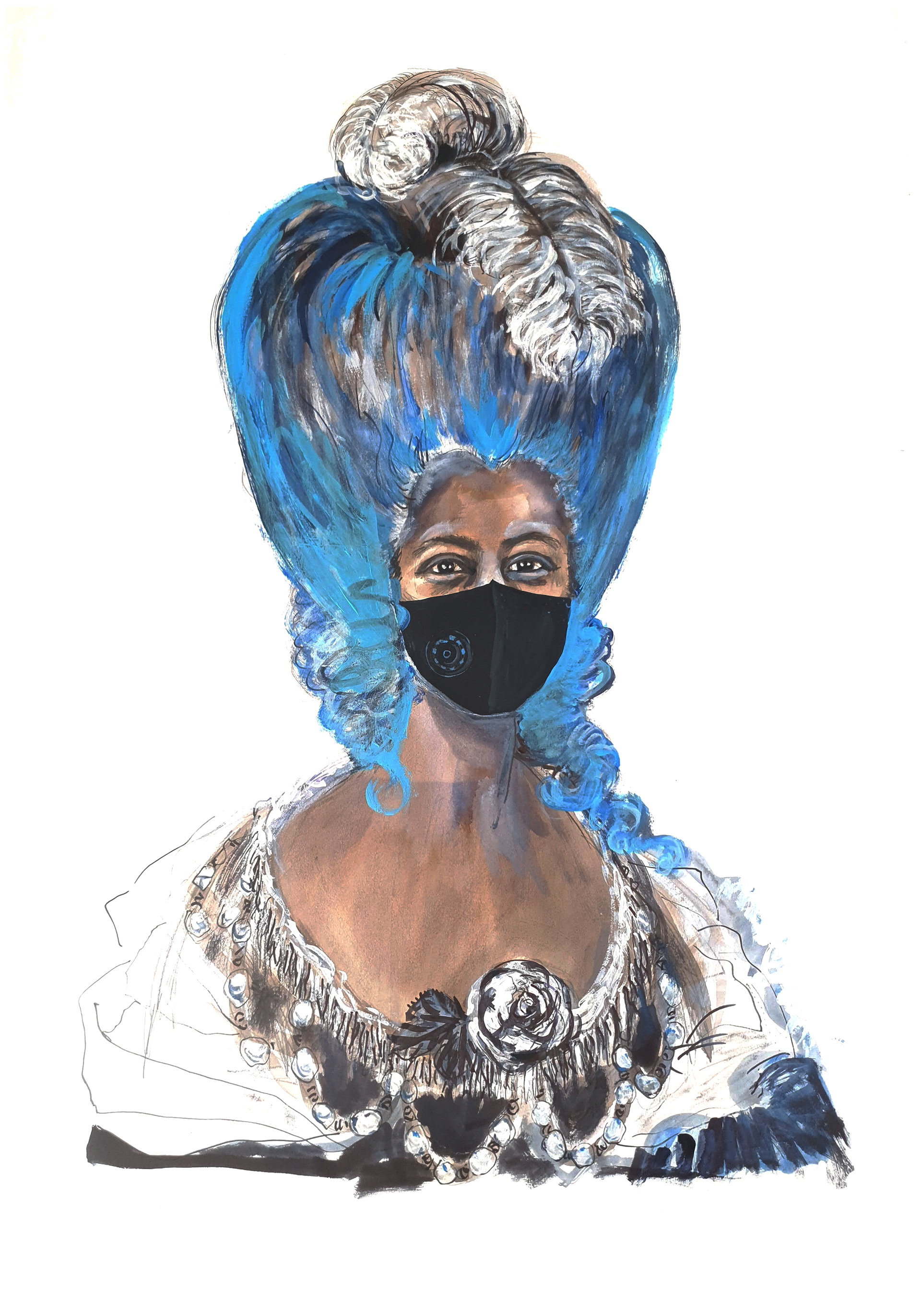 'GoPro Boy', 'Surf's up' , 'Powder Blue N95'  - Ink and acrylics on 70 x 100cm Fabriano paper.
'Ribbons' ,  'Sheroe' Ink and Acrylics on 70 x 100cm Fabriano paper
'Husband with earring' , 'Self portrait as Mrs Siddons Ink and acrylics with bling on left and badges on right on 70 x 100cm Fabriano paper
'Lunar' diptych 2x 70cm x 100cm ink and acrylics on Fabriano paper